Twue Stowies ........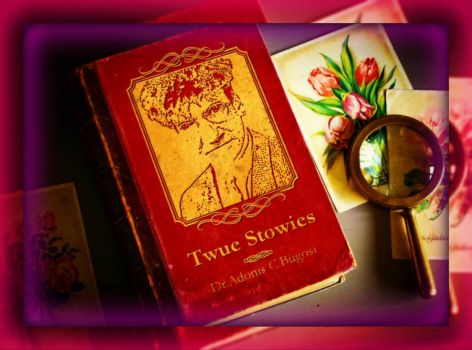 Why are you reporting this puzzle?
In my capacity as one of the foremost experts in the field of all things pertaining to the printed page, I am frequently, indeed often asked which books I can recommend to an earnest seeker of wisdom and truth.
Well, here is a tome which takes pride of place on my shelf of classic autobiographies. Written by the father of Dr.Adonis C.Bugosi (who happens to be my uncle), it is an enlightening bodice-ripping tale of adventure, intrigue, romance, and extraterrestrial visitations.
In the words of Dr.Adonis C.Bugosi, son of Dr.Adonis C.Bugosi - "Twue Stowies is a twuly gweat wead!".