👟,,,🐾🐍 Into the wilderness 🐍🐾,,,👟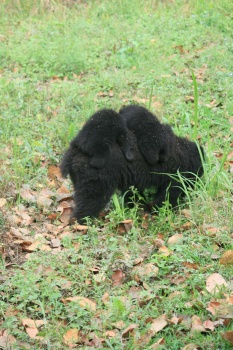 Why are you reporting this puzzle?
Chitwan National Park, Nepal

"Bear Bus"
bear mom carries on her back her two cute offspring

This species of bear - Melursus ursinus - inhabits the lowlands of East India and Nepal.
It feeds mainly on ants and termites, and its snout is perfectly adapted to their hunting, as are its long claws. When sucking insects, it emits a sound similar to a vacuum cleaner, which is audible up to a distance of 500 m. It is active especially in the evening and at night, meeting in daylight is relatively rare. It is the only species of bear that carries its cubs on its back. Today a whole nice family came to show us.
In this photo, when approached, you can see how strenuous it is for little teddy bears to stay on their mother's back.
Do you know enough about copyright?

When you share material online, it's necessary to know what copyright law says about sharing online material. We have created a copyright video guide for you that will give you a basic understanding, along with 4 tips on how to share material within the boundaries of copyright law.