Roofs of Folded Regular Heptagons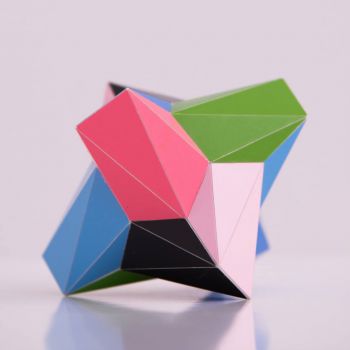 Why are you reporting this puzzle?
The polyhedron consists entirely of folded regular heptagons. It has three kinds of vertices, one of them lying on an order 3 symmetry axis. The other two lie in a plane of reflection. The symmetry of the model is referred to by A4xI in group algebra.