What part of the chocolate bunny do most people eat first?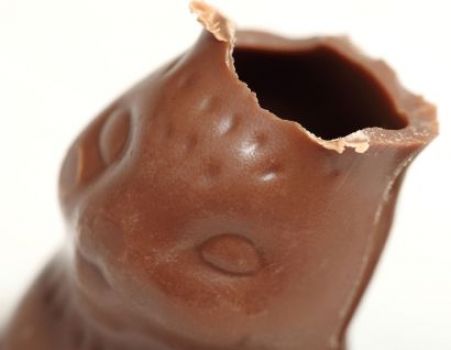 Why are you reporting this puzzle?
(\_/)
(='.') It happens every spring, researchers say: A disturbing epidemic of confectionary rabbit auricular amputations. Or, in layman's terms, biting the ears off of your chocolate Easter bunny. As it turns out, a new study looks at our preferences for deforming the chocolatey critters. It notes that an online survey of more than 28,000 Americans reveal that 59 percent of us eat the ears first. About 4 percent start at the other end with the feet or tail, while 33 percent of people indicate no preference at all when going in for the all-important first bite.

Bicycling is the preferred Dutch way to experience Amsterdam and by far the most popular form of getting around. In fact, Amsterdam has been ranked as the most bicycle-friendly city in the world. There are more than 881,000 bicycles in Amsterdam. That's four times the number of cars. In addition, approximately 57% of Amsterdammers use their bicycle on a daily basis. Yes, even when it snows! Amsterdam also has the only museum in the world you can actually cycle through which is named the Rijksmuseum.