ceibo - Argentina's national flower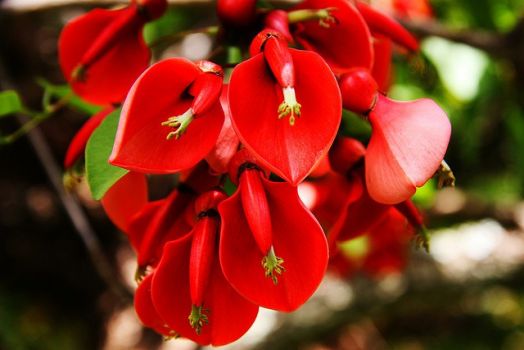 Why are you reporting this puzzle?
Declared the National flower of Argentina in Dec. 1942. Grows in tropical & subtropical regions of the Americas and can reach a height of 10 meters (32 ft) The flower itself resembles the crest of a chicken with 5 bright rouge-red petals. The bark is extremely light and is often used to replace cork. Contains high levels of alkaloids which have been used for medicinal and recreational purposes :) Happy Independence Day Argentina! July 9th, 2016 is Argentina's 200th Birthday!