SpaceX SuperDraco Rocket Engines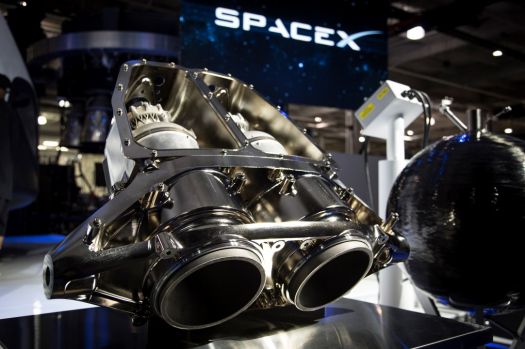 Why are you reporting this puzzle?
On 29 May 2014, SpaceX unveiled their new version of the Dragon space capsule. Dragon V1 has made 4 successful cargo flights to the International Space Station (ISS). Dragon V2 will be capable of carrying 7 astronauts to the ISS. Each of the 8 SuperDraco engines provides 16,000 lbf of thrust. They use mono-methyl hydrazine and nitrogen tetroxide as the fuel and oxidizer. The SuperDraco engines will be used for an inflight escape system and to allow propulsive landings without using parachutes.

SpaceX is looking at starting Dragon V2 test flights in 2014 and continuing into 2015.
How does the notifications system work?

When you hold an account on Jigidi, you will receive notifications when someone tags you, upon a new comment on a puzzle you follow and upon new puzzles from a puzzle creator you follow.