Nelson's Liberty Star Ranch 12/02/2018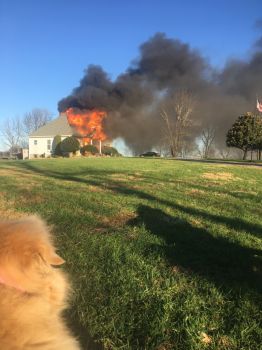 Why are you reporting this puzzle?
We lost our home and EVERYTHING we own to a fire caused by a lightning strike the previous night. By the Grace of God....me and my 4 furbabies made it out alive. This photo was taken 8 minutes after the smoke alarm went off.My husband was in a tree stand on our property and heard me screaming and saw smoke and ran up from our pasture...he had the only surviving phone.