Desserts Around The World - Sweden - Prinsesstarta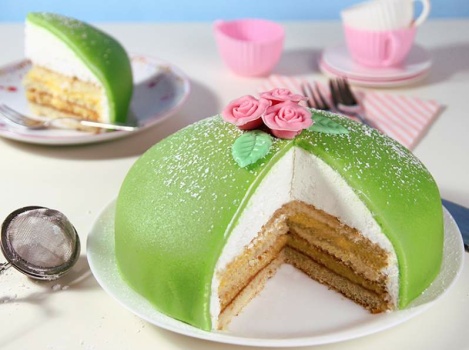 Why are you reporting this puzzle?
The 'Princess Cake' is constructed by layering sponge cake, raspberry jam and vanilla pastry cream. A thick dome of whipped cream is put on top and the cream is also used on the sides of the cake. Lastly, a layer of green-colored marzipan is pressed into a bowl, which is turned upside down over the cake to cover the whipped cream layer with the marzipan layer. Pink marzipan flowers are placed on top for extra decoration. It's time consuming to make but it's a stunning looking cake.