Haul truck at Paraburdoo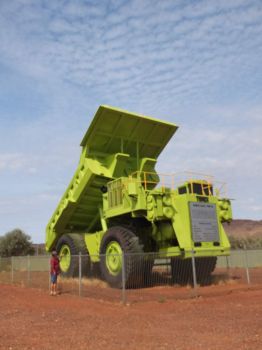 Why are you reporting this puzzle?
I put up this jigidi, not because I love haul trucks, or anything big, I just love the name Paraburdoo. I love the way it rolls off my tongue. In primary school, it was just a tiny pin prick on the map of Australia, way off on the other side our our island continent. Now I can say that I have been there. Enjoy Paraburdoo (para-bur-doo)
How do you follow a puzzle creator?

Do you have one or more jigsaw puzzle creators on Jigidi whose puzzles you are always looking for? Then you might consider "following" them, which means you'll receive a notification upon their newest postings.