Green Woodpecker
Green Woodpecker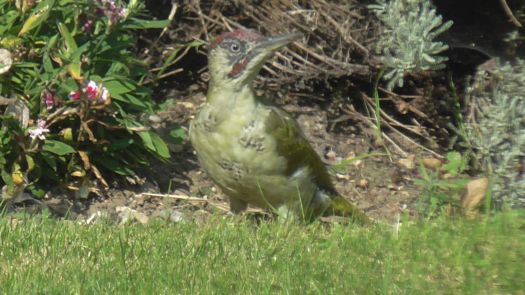 Why are you reporting this puzzle?
It would often look up from it's foraging to check all is clear. Surprising as it was not disturbed by the traffic passing by. The bird looks a bit thread-bare so possibly not completed it's moult.
Now it's got rid of some of the ants, I can return, in safety, to attending to the flower bed.