White Ironstone basketweave with band razor box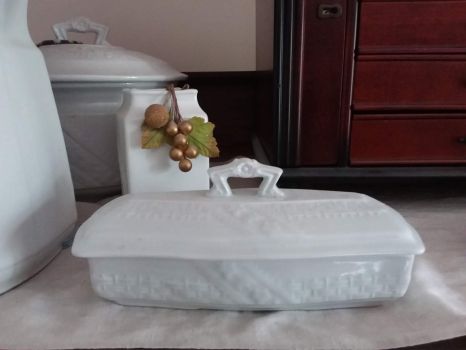 Why are you reporting this puzzle?
This razor box is from circa 1890. It was made by the Alfred Meakin pottery in England and is part of a wash set. Wash sets typically include a large pitcher, basin, soap dish, toothbrush holder, shaving mug and chamber pot. These were essential items for all homes in the 18th century. A razor box is the perfect size to hold a straight edged razor.
What are the symbols on the jigsaw puzzles?

When you browse jigsaw puzzles on Jigidi, you may notice different symbols on the puzzles. One symbol lets you bookmark the puzzle for later, and other symbols tell you about any previous activity you may have on the puzzle.