Steam Donkey Engine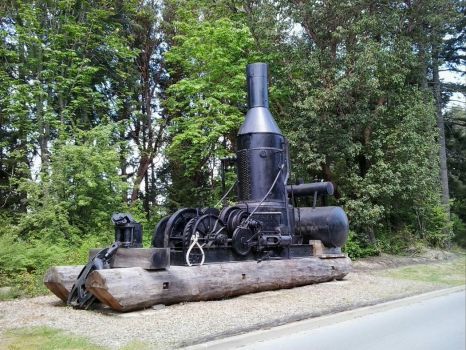 Why are you reporting this puzzle?
Used to skid logs out of the bush.
Originally fueled with wood from the logging operations, and water from nearby streams, the steam donkey represented a big improvement in logging power in the early 1900's. The steam donkey signaled the end of the era when horses or oxen dragged the logs out over skid roads. Some donkey engines converted to oil fires and remained in use until as late as 1949.
What are the symbols on the jigsaw puzzles?

When you browse jigsaw puzzles on Jigidi, you may notice different symbols on the puzzles. One symbol lets you bookmark the puzzle for later, and other symbols tell you about any previous activity you may have on the puzzle.