Mount Kilimanjaro #3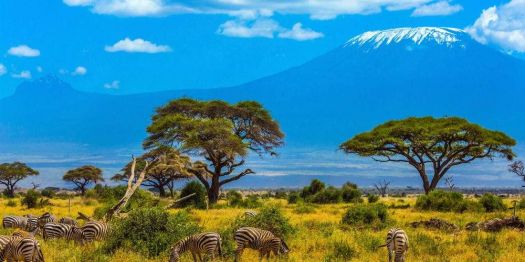 Why are you reporting this puzzle?
The origin of the name Kilimanjaro is not known, but a number of theories exist. European explorers had adopted the name by 1860 and reported that Kilimanjaro was the mountain's Kiswahili name. The 1907 edition of The Nuttall Encyclopædia also records the name of the mountain as Kilima-Njaro. Johann Ludwig Krapf claimed in 1860 Kilimanjaro meant either mountain of greatness or mountain of caravans. Jim Thompson claimed in 1885 that the term Kilima-Njaro "has generally been understood to mean" the mountain (kilima) of greatness (njaro). There are many other unsupported theories as to the origin of the name.