Tree made of steel Hobbiton. NZ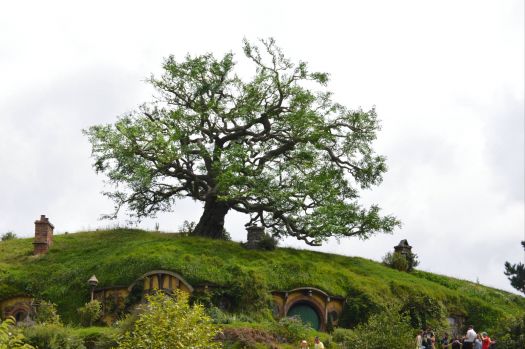 Why are you reporting this puzzle?
This tree was made for the Lord of the rings first movie. When the Hobbit was made the whole tree needed to be repainted leaf by leaf. The tree is the one growing on top of Bilbo,s house.