Kostel Panny Marie Bolestné ve Stachách - Church of St Mary of Sorrows Stachách, CR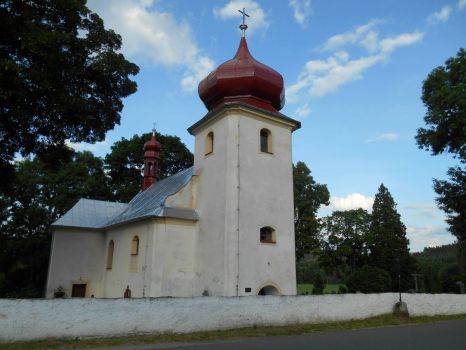 Why are you reporting this puzzle?
Nevelký pozdně barokní kostel zasvěcený Panně Marii Bolestné.
Od roku 1849 funguje jako kostel hřbitovní. Uvnitř se dochovalo zařízení z doby stavby. To bylo v roce 1781.
A small late Baroque church dedicated to Our Lady of Sorrows.
From 1849 functions as a the church cemetery. Inside the the device is preserved from the period construction. That was the year the 1781st.