Adelaide City.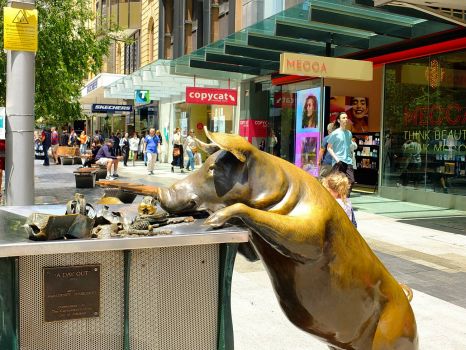 Why are you reporting this puzzle?
Rundle Mall is home to a bronze sculpture of a group of life-sized pigs, officially known as 'A Day Out' by Marguerite Derricourt.

The four pigs - Truffles (the standing pig), Horatio (the sitting pig), Oliver (the pig at the bin) and Augusta (the trotting pig) - are depicted in lively poses as if they were walking the street, greeting shoppers, and sniffing out a bargain.