Katie Says Happy Halloween!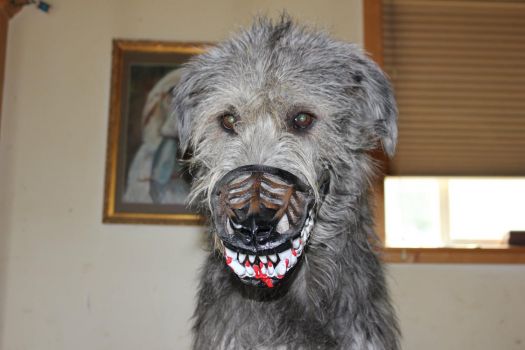 Why are you reporting this puzzle?
A dear friend bought this scary muzzle for our Irish Wolfhounds. She also has wolfhounds. We had seen it advertised for years, but could never actually get one. She was finally able to order one and had it sent to me, all the way from Russia. Our plan is to exchange it every other Halloween in the future, so we can all enjoy the look on people's faces!

Happy Halloween!!!!!