Fourth Order Fresnel Lens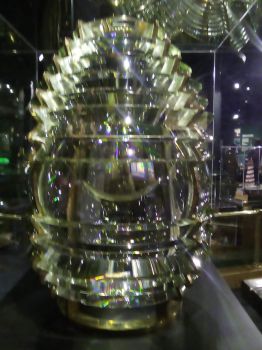 Why are you reporting this puzzle?
In the Great Lakes Shipwreck Museum at Whitefish Point, Michigan. Fourth Order lenses are most common on the Great Lakes, though the lighthouse at Whitefish Point uses a Third Order Fresnel Lens (smaller numbers = more power). A still photo can't show the action of light on the prisms properly!

For info on Fresnel lenses, see http://www.michiganlights.com/fresnel.htm.
How many accounts can a person have on Jigidi?

1 account; or 2 if you have a creative need for a second account - but this requires transparency in your profile descriptions that you hold both accounts. To trust each other and interact with our shoulders down and hearts soft, we all must know with whom we are communicating.

Read more about what to do if you have more than one account on Jigidi.