Retired U.S. Marine Corps dog Lucca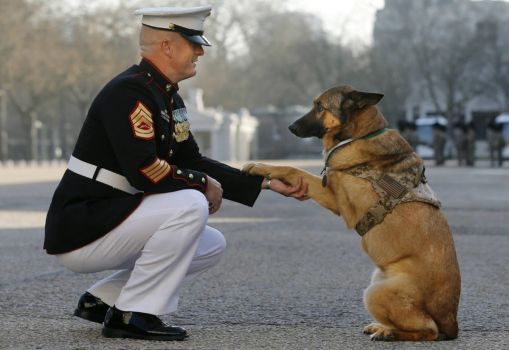 Why are you reporting this puzzle?
Gunnery sergeant Christopher Willingham, of Tuscaloosa, Alabama, USA, poses with retired US Marine dog Lucca, after receiving the PDSA Dickin Medal, awarded for animal bravery, equivalent of the Victoria Cross, at Wellington Barracks in London, Tuesday, April 5, 2016. The 12-year-old German Shepherd lost her leg on 23 March 2012, in Helmand Province, Afghanistan, when Lucca discovered a 30lb improvised explosive device (IED) and as she searched for additional IEDs, a second device detonated, instantly loosing her front left leg. Lucca completed over 400 separate missions in Iraq and Afghanistan during six years of active service protected the lives of thousands of troops, with her heroic actions recognised by the UK's leading veterinary charity, PDSA, with the highest award any animal in the world can achieve while serving in military conflict.

Service dogs were reclassified from "equipment" to "personnel".
They had to make the change because under the Army's original classification, these dogs were being left in overseas war zones.
On 29 January 2014, after a push to get the military to reclassify Military Working Dogs (MWDs) from "excess equipment" to "K9 service Member of the Armed Forces" and to help get MWDs Medical Benefits after retirement.
Fun fact - Hearsay: Service dogs are given a rank one higher than their handler, so that their handlers treat them with extra care/respect.
1:16
hadzi
5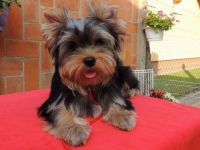 1:49
Wismill
2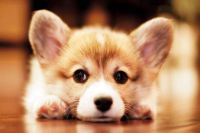 18 May 2021 - 24 November 2020
Are you looking for something particular?

Did you know you can select specific themes of jigsaw puzzles on Jigidi? We have 10 main categories with countless subcategories. Dig in to find your favourites ☺