Greece - Island of Rhodes, wildflowers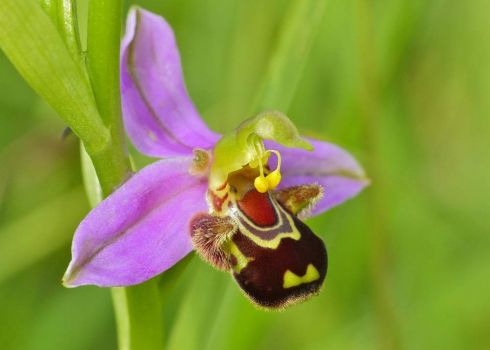 Why are you reporting this puzzle?
The Bee orchid (Ophrys apifera), is a type of orchid widespread across central and southern Europe, (at the Greek island of Rhodes), as well as North Africa and the Middle East. It grows on semi-dry turf, in grassland, on limestone, calcareous dunes or in open areas in woodland. This species practices self-pollination.
-----------------------------------------
Flora of the island of Rhodes
The interior of the island is mountainous, sparsely inhabited and covered with forests of pine (Pinus brutia) and cypress (Cupressus sempervirens). While the shores are rocky, the island has arable strips of land where citrus fruit, wine grapes, vegetables, olives and other crops are grown. Many flowering plants, including wild orchids, for which the island is named are abundant.
Are you looking to change your password?

It's always a good idea to consider if you need to change your passwords on the different services you use. We have created a guide for you on how you can change your password on Jigidi.