Ebony on zafu cushion - 2020/11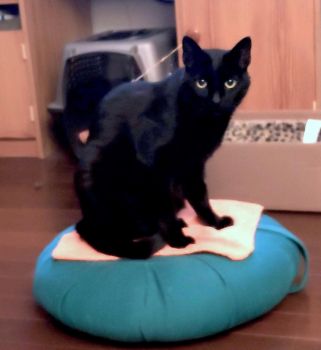 Why are you reporting this puzzle?
Ebony often sits or lies on the orange cloth on the floor. The cloth was moved to the zafu cushion, so Ebony is now sitting there. Behind him is the carrier that we've never succeeded in getting him in. When he's relaxed, Ebony will let my partner pick him up and hold him for a few seconds. But no way will he be put into the carrier, nor will he go there on his own.