Katie and Her White Sock.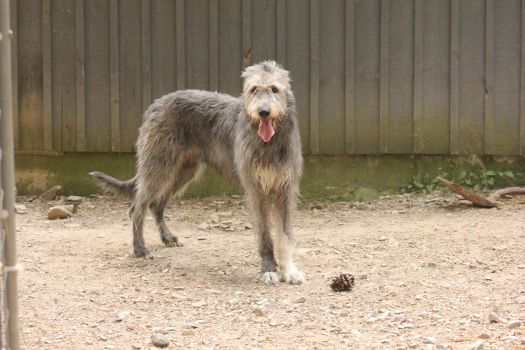 Why are you reporting this puzzle?
Katie is the most "Irish Marked" in our pack of five wolfhounds. Irish marked is a term given to the white markings on Irish Wolfhounds and many other breeds. Mostly on the feet, legs and chest, and often the tip of the tail. As you can see, Katie has a white sock on her left leg.
Are you a competitive or more a meditative solver?

You can adjust whether to have the timer show or not when you solve your puzzles. You'll find how to in our puzzle player guide.