Northern cardinal male feeds his mate first before he eats.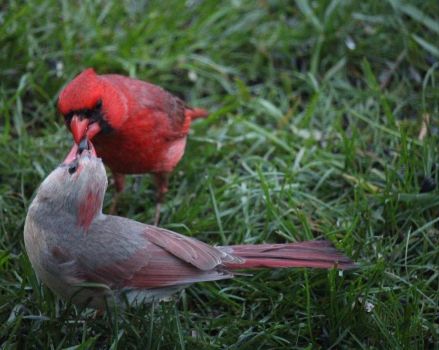 Why are you reporting this puzzle?
Northern Cardinals mate for life almost as frequently as humans! Some pairs stay together all year long in their nesting territory. Some pairs leave the territory to join a winter flock, but the same pair is likely to go back to the same nesting area in the spring. Some pairs break up and look for a new mate, sometimes even during the nesting season. If a mate dies, the survivor will quickly look for a new mate!
How do you follow a puzzle creator?

Do you have one or more jigsaw puzzle creators on Jigidi whose puzzles you are always looking for? Then you might consider "following" them, which means you'll receive a notification upon their newest postings.