My Magnolia. Larger.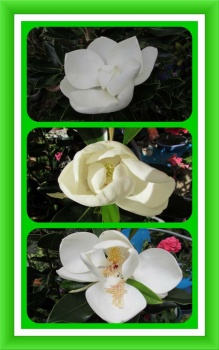 Why are you reporting this puzzle?
My Magnolia "Little Gem" which grows in a large pot, never stops flowering.
I caught this flower coming from the bud to fully open and even a tiny native bee in the open one. They love the flowers. They are tiny stingless native Aussie bees and we have a big log that they live in.
How does the notifications system work?

When you hold an account on Jigidi, you will receive notifications when someone tags you, upon a new comment on a puzzle you follow and upon new puzzles from a puzzle creator you follow.