Compound of 4 Dodecahedra 4 |A4xI / C3xI u=23.431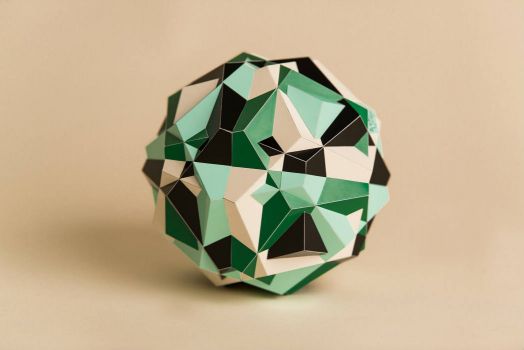 Why are you reporting this puzzle?
This is a special version of a compound of 4 Dodecahedra with the symmetry A4xI / C3xI, where each pair of Dodecahedra forms a 2 x 2 | D2xI / C2xI. In this picture the viewer looks straight into an order two axis of such a pair with dark green and cream colour.
How do you follow a puzzle?

When you follow a puzzle, it means you receive notifications about new comments on the puzzle.