My Amazing Hoya. Smaller.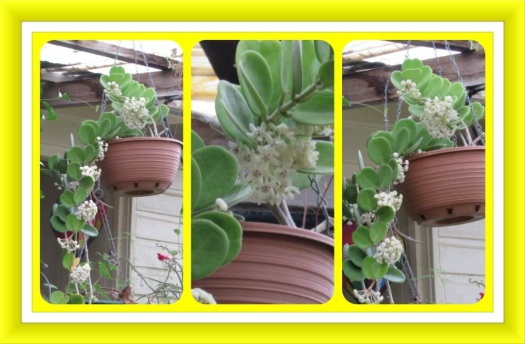 Why are you reporting this puzzle?
This Hoya is flowering now and how! I counted 14 flower bunches! Nev and Marge, I think this is one you gave me a few years back. It's growing very happily in a hanging basket in my pergola. The curly leafed one you gave me with the pink flowers has been flowering well too.