The second Rose Ringed Parakeet settled on another sunflower hearts feeder.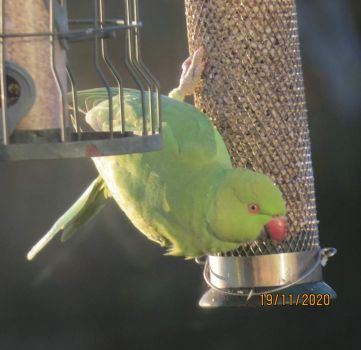 Why are you reporting this puzzle?
All of the birds munched happily on their respective feeders until the possible sighting of a predator caused them to abandon their afternoon feed and seek cover. No doubt they will be back soon.