scrooge-skiing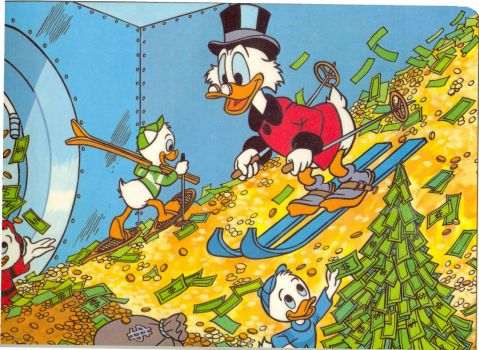 Why are you reporting this puzzle?
This is a favourite of mine, it shows Scrooge and his nephews off to a wonderful relaxed advantage, indifferent as they are to the fact that their sporting is taking place on a golden hill, with coins and bills rather than a mountain with snowflakes and eddies!
How do you follow a puzzle creator?

Do you have one or more jigsaw puzzle creators on Jigidi whose puzzles you are always looking for? Then you might consider "following" them, which means you'll receive a notification upon their newest postings.