Vincent "Black Shadow" Poster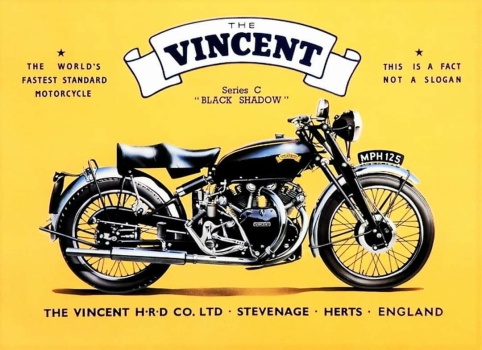 Why are you reporting this puzzle?
One of the most collectable motorcycles in the world, the Vincent "Black Shadow" was more technically advanced than any other of it's time.
Do I regret selling mine? Hell yeah, but at least I get the pleasure of telling my grandchildren, "Your ol' Pa OWNED one of them!"
Are you a competitive or more a meditative solver?

You can adjust whether to have the timer show or not when you solve your puzzles. You'll find how to in our puzzle player guide.