sailing vessels USSConstitution1997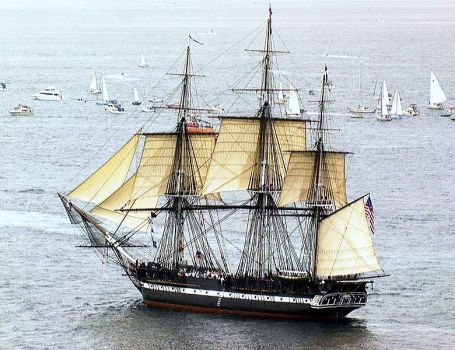 Why are you reporting this puzzle?
the constitution was a frigate with 3 masts. the amount of rigging (ropes) show the complexities of handling this type craft. the use of square sails was prevalent in those days. the constitution helped win the war of 1812 against the british. the famous ship, the bounty, had a similar sail plan. the constitution is based in boston and once a year it is taken out with sails up and canons fired.