Snow Lake, Mt. Rainier National Park, Washington state, USA
Snow Lake, Mt. Rainier National Park, Washington state, USA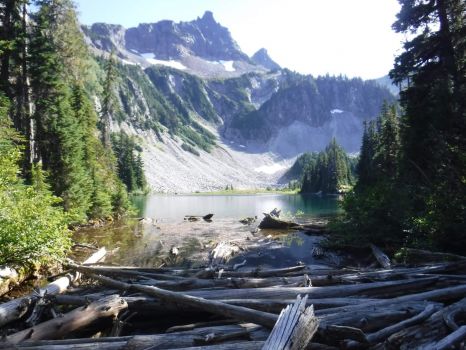 Why are you reporting this puzzle?
Amazingly green water, all from snow melt, in this lake. Park maps say it's a 1.2 mile walk, but 75% is either going up or down.
The logs in the foreground, washed down the slopes over decades, are where the lake drains into a stream and waterfall.