Blackbird Lennon ~ Farrell Cockrum (Blackfoot)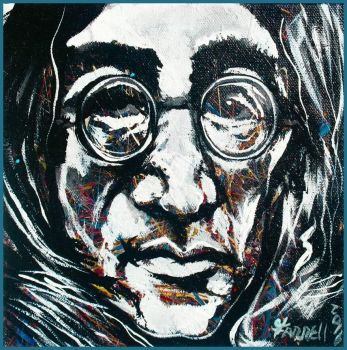 Why are you reporting this puzzle?
From the Blackfoot Nation of northern Montana, Farrell Cockrum is a self-proclaimed "Contemporary Native Modernist." His captivating subject matters include honored Native American warriors, renditions of Geronimo's Cadillac, and the evermore provoking embodiment of the Old Man or "Napi," who plays a key role in the Blackfeet creation story as well many life lessons for the Blackeet people. Cockrum resides in Albuquerque, NM where he continues to paint the traditions of his native ancestors and capture the spirit of the Blackfoot Nation in each of his wildly unique paintings.