Around our Town 3 of 3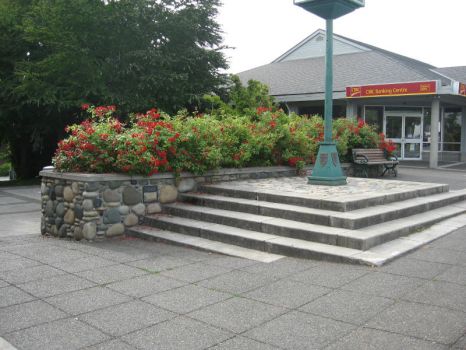 Why are you reporting this puzzle?
Just across from the water dish is another sitting area which goes back through to the next parallel street.
This is the town clock, although the top is chopped off because the sun was in the wrong position for a shot.