185_8681 Schelhammera undulata, Lilac Lily, Uvulariaceae, native lily, 15mm
185_8681 Schelhammera undulata, Lilac Lily, Uvulariaceae, native lily, 15mm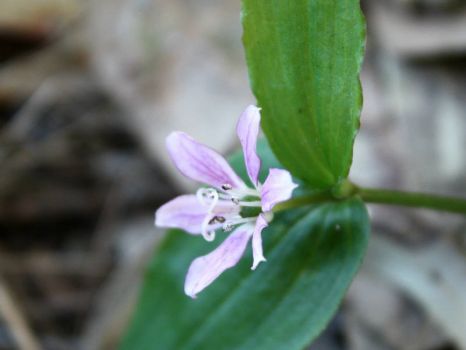 Why are you reporting this puzzle?
An erect or sprawling herb with soft stems to 20cm high.
Flowers are Lilac-pink with dark purple anthers. The flowers are star-like with 3 petals and 3 sepals, about 1.5cm across and solitary on slender stalks from upper leaf axils.
Flowers October-November.
Soft, ovate to lanceolate stalk-less leaves with wavy margins scattered along the stems. The leaves are 3-4cm long and 1-2cm wide with parallel veins.