Still cruising...Yorkey's Knob, Cairns.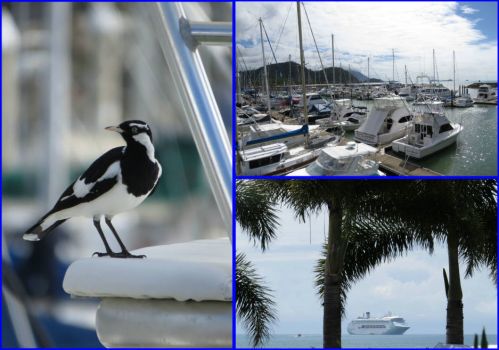 Why are you reporting this puzzle?
18 of us went ashore & met up with 6 others for lunch at the Yorkey's Knob Boat Club & Marina.
It was hot & humid, but a few coldies fixed that!!!

The Peewee bird visited the tables looking for crumbs & then 'retired' to his $1.000.000 boat in the Marina, while we retired to our much bigger boat!!!
Are you a Jigidi Plus member?

When you become a Jigidi Plus member, you'll enjoy the completely ads-free Jigidi experience. Also, you directly support Jigidi and help us be as free as possible to make Jigidi even better every day.