Moon Daisies (mini)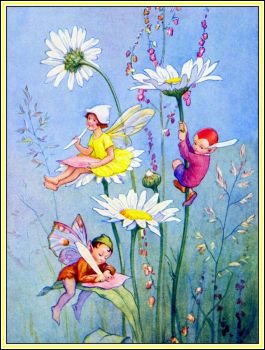 Why are you reporting this puzzle?
One of 16 colour plates from the book 'Joan in Flowerland' by Margaret Tarrant & Lewis Dutton, first published in 1935. A scene depicting 3 fairy children writing letters and playing amidst daisies.

Also called 'Pixie Post' when published by the Medici Society as part of the 'Pixie Time' series of postcards.
Are you curious about how do we review content on Jigidi?

At Jigidi, we celebrate what connects us and steer clear of divisive content because how we meet each other matters. It forms us. When we review the content, we use four 'lenses' and look for what the image or comment is most.