Find the Cat?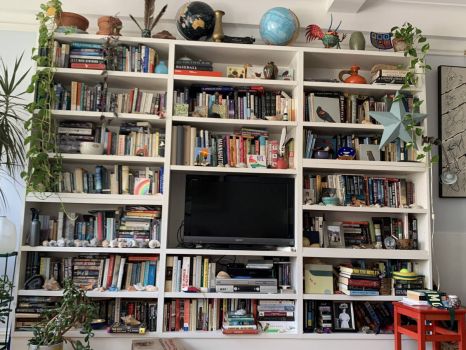 Why are you reporting this puzzle?
Found this in my Google feed from The Indian Express and it struck me as a wonderfully gnarly puzzle possibility. Yes, there is a cat in here. Somewhere...

Photo by Kate Hinds, a New York based journalist who posts "find the cat" puzzles for her followers.

PLEASE don't reveal the answer so that others may enjoy the challenge!