Two juvenile Greenfinches.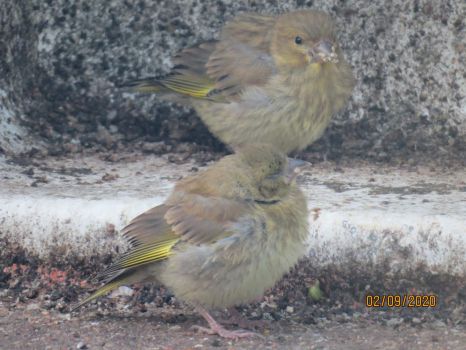 Why are you reporting this puzzle?
First of all I only saw one just sitting on the patio. Then it moved to join what I think must have been it's sibling. They spent some time just moving around the patio and eating fallen seeds. In the photo the one in the foreground has it's eyes closed. But did open them when it became mobile. Think they must have only recently left the nest so again a very late brood. Eventually they both flew off so they must have had their fill.
They wouldn't cooperate and move to a better background for their photo.