Flatiron building snowstorm Jonas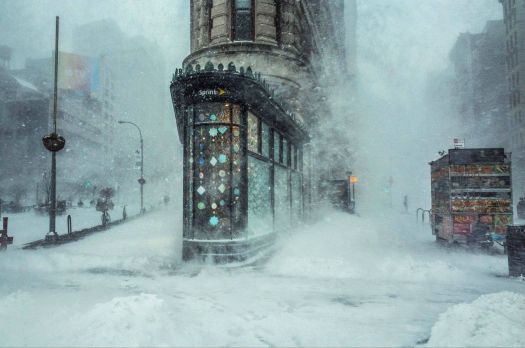 Why are you reporting this puzzle?
This Photograph of the NYC Winter Storm Looks Like an Impressionist Painting

While walking through the Jonas Winter Storm that swept across the East Coast last week, photographer Michele Palazzo captured this incredible shot of the Flatiron Building against a backdrop of swirling snow. With the exception of a few minor details like logos and a food cart, the image looks like an impressionist right out of another another century. The cloudy atmosphere and gusty winds creates patterns that appear uncannily like brush strokes. You can see more of Palazzo's shots from the morning of January 23rd on EyeEm.