2 ~ Happy Fathersday. :-)) ~ Taking a stroll with dad.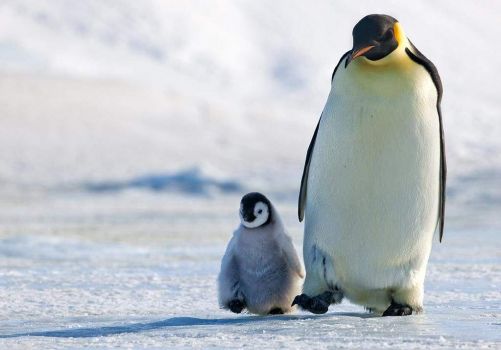 Why are you reporting this puzzle?
Emperor Penguin with his little chick.

*Max level 204 pcs.


Emperor Penguin Fathers.
------------------------------------
Perhaps the best-known wildlife fathers of all, male Emperor penguins begin their paternal duties long before their offspring are born. After the mother lays her egg, she returns to the sea to feed on a two-month long journey, & the father's job, keeping the egg safe & warm begins.

He spends two long, arduous months balancing the egg on his feet in the harsh Antarctic winter, protecting it with his brooding pouch. He has to fast for these two months, unable to eat anything until the mother penguin returns & he can make his own journey to the sea to replenish himself.

~ Worldwildlifeorg. ~
Are you a competitive or more a meditative solver?

You can adjust whether to have the timer show or not when you solve your puzzles. You'll find how to in our puzzle player guide.