Orchid Fae (Small)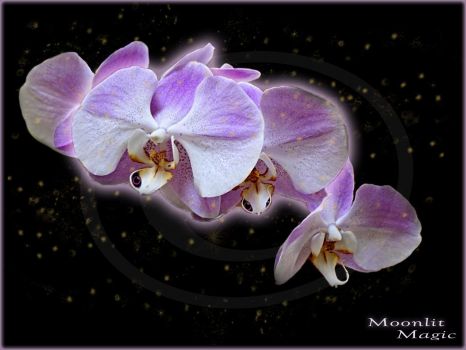 Why are you reporting this puzzle?
©2020 Kyrin. Original Image.
I couldn't resist seeing the faces in these beautiful orchids. The original photo (the orchids on the black background) was taken by an unnamed person and available as a free to share image. I am very grateful to that person for allowing it this licence, for then I could weave a creative magic over it as seen here.
I do hope you like it, too XO

This puzzle can be searched under OrchidFae
Tip: Click on the Copyright Link to see a full-screen copy for a guide during play ;-)

Available sizes: 12, 80, 154, 266, 374 & 540

I confirm that I made this digital art creation from a combination of internet copyright-free images and my own photographs. No unauthorised use of this image allowed without prior written permission of the artist. If you wish to use this image on your web page, you MUST include artist's name and link to the Viewbug page where it appears.