St. John's, Newfoundland, Canada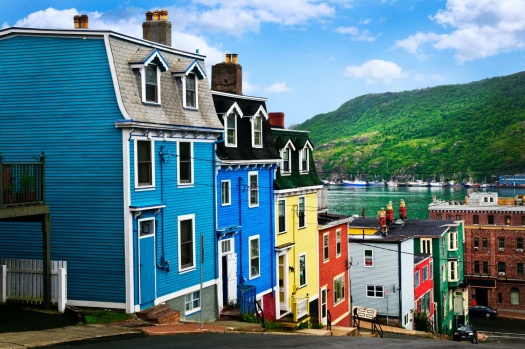 Why are you reporting this puzzle?
In Today's Daily Jigsaw Puzzle, we visit
St. John's in Newfoundland, Canada
.
Present-day St. John's (city) covers an area of 446.02 km2 (172.21 sq mi) and has a population of 110,525 (per 2021 count).
The city arose as a fishermen's seasonal camp in the 1500s, and the population of St. John's grew in the summers when migratory fishermen came to town. St. John's was established as a permanent community sometime after 1630, and today the city is the capital of the Canadian Province of Newfoundland and Labrador on the island of Newfoundland.
It is no surprise that St. John's, which began as a settlement, has had a dramatic history and has been fought over through the years (
you can read much about this here
.) As of 2012, St. John's contained
21 National Historic Sites of Canada
.
Now, if you're up for a trip today – please come with us for
a truly delightful visit to the beautiful St. John's
.