Šternbergský palác, Praha, Česká republika ...............
Šternbergský palác, Praha, Česká republika ...............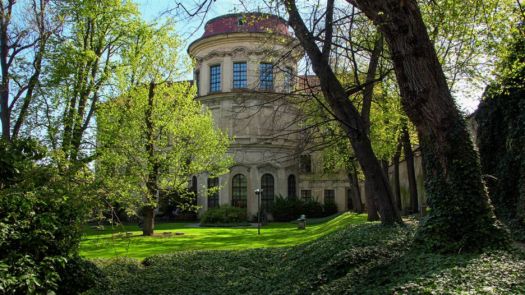 Why are you reporting this puzzle?
.......... National Gallery in Prague - Sternberg Palace - European Art from Antiquity to Baroque -
The Sternberg Palace on Hradčanské Square in Prague was commissioned by Count Vaclav Vojtech of Šternberk and his wife Klára of Maltzan. Since 1946, the National Gallery in Prague has begun to build and modify the building, which has placed its collection of European art from antiquity to the end of the Baroque.
In the Sternberg Palace, you can see the sights of ancient Greece and Rome and the restored exposition of the old European art from the 14th to 18th centuries on the second floor of the Sternberg Palace, a collection of Italian, Spanish, French and Dutch masters. Examples of his work are represented by the most famous names of European painting such as Tintoretto, Ribera, Tiepolo, El Greco, Goya, Rubens or van Dyck.
The collection of Dutch masters, dominated by the works of Rembrandt, Hals, Terborch, Ruysdael and van Goyen. A separate cabinet, installed in the style of the first half of the 19th century, reminds the personality of Josef Hoser, a collector and patron who is associated with a substantial part of the collections of the old art of the National Gallery.
The most interesting exhibits of the restored permanent exhibition include, from October 2012, a picture of Joseph Heintz Jr., also known as Giuseppe Enzo, whose subject is Hades (Dís) from Tartar. In 2014 he was also exposed to the newly restored double painting of Lucas Cranach Blessing Infant Jesus with the Cross and Christ the Trpitel from the beginning of the 16th century.
There is also an exhibition of German and Austrian art from the 16th to the 18th century. Among many masterpieces, their authors are Lucas Cranach and Hans Baldung vol. Grien, the visitor finds one of the most famous paintings of European painting, Albrecht Dürer's Rosary Celebration. The painting originated in Venice in 1506 and it was thanks to the Emperor Rudolf II to Prague. The exposition is supplemented by chamber sets of contemporary artistic crafts and small sculptures. With painting and graphics art of the past centuries you will meet in the graphic cabinet on the ground floor of the palace. The exhibition halls decorate the original Baroque wall and ceiling paintings.
The garden is built at the edge of the Deer Moat and connects to the western facade of the Sternberg Palace. The garden features a range of statues from the 20th century. You will find works by Jan Štursa, Vincent Makovsky, Břetislav Benda or Josef Kaplický. One of the dominating gardens is also a granite pool, in the center of which is the statue of Jan Lauda.
The garden enters the Sternberg palace and its courtyard. Visitors open at the beginning of April ..........