Zomp & Zigzags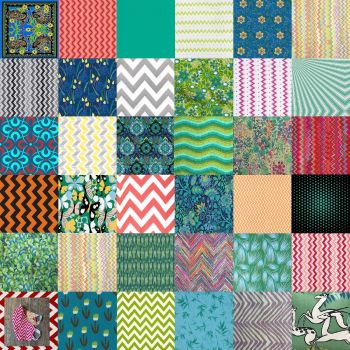 Why are you reporting this puzzle?
Jigidi user Wednesday learned of a new color called "Zomp" and challenged me to do "Zigzags and Zomp" puzzle. Zomp is the name for a light green color on the Resene Color List produced by the hex triplet #39A78E. In early March 2018, the color began appearing in photoshops and image macros on Facebook after being referenced in a tweet. According to the "Spring Green" Wikipedia entry, the color zomp was created sometime in 2007. On May 21, 2016, a Tumblr user posted a screenshot of a description of the zomp color. The solid square in the top row is the image posted with the description. There aren't too many fabrics using the color zomp, but (with a bit of artistic license) here is the puzzle I've created as a result of Wednesday's challenge. Enjoy.
What is the filter for?

Some puzzles are shown behind a filter. These puzzles are within our guidelines but still is material of which some will take great offence. Read more about the reasons and workings of the content filter and how you can set your account up to either see or not see puzzles that are shown behind a filter.