"The Poppy Field"
"The Poppy Field"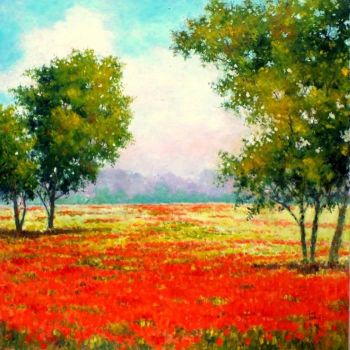 Why are you reporting this puzzle?
Statement by John Dimech;
I was born in Malta into a family of jewellery makers. My early inspiration came via watching my two cousins paint in oils, and although I work mainly in acrylics and watercolors. The smell of turps still does something to my artistic senses! After spending more than 20 years in England as a professional artist, I was given the chance to produce and present my own art shows on Malta television, which I really love. Recently I started to challenge myself to producing abstract paintings but in line with my more traditional work. I feel that an artist should always strive to 'evolve' his work and challenge his mind and eyes. Having now returned to the UK (2015) I am developing new ideas in my more modern modern paintings hoping to be inspired by more abstract-expressionism art, but wanting the viewer to see images that one can readily recognize and respond to.