How Does Your Garden Grow #13 (small)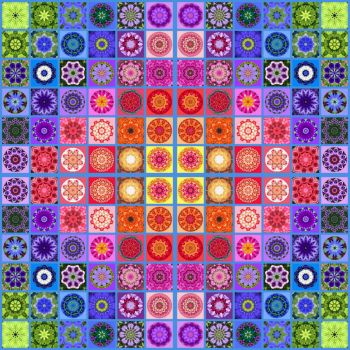 Why are you reporting this puzzle?
All of these kaleidos were created from flowers. We all love flowers. They are little bits of sunshine in an uncertain world. They make us smile and we can't help but feel better.

To quote Monet: " I must have flowers .. always ...ALWAYS!"

This puzzle includes flower kaleidos made by JiggyBelle (Jan), RandomWorship (Kirsten), and pro_rester (PR). It was arranged by PR.
Enjoy!

BTW, this is the last puzzle of the flower series.