22 Years Ago Today ...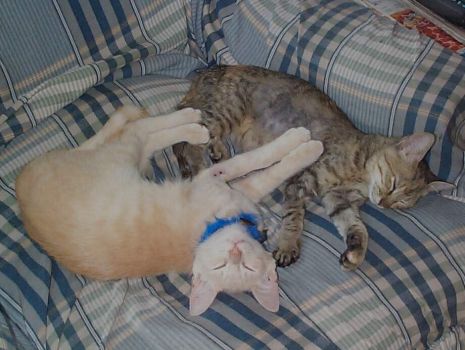 Why are you reporting this puzzle?
My sweet Tracy came into my life and joined her brother Topaz (we think) inside. We got Topaz in on July 6th. You can see the remnants of his cactus patch bed on his forearm. Dad and I were sitting out on the deck when I saw movement out of the corner of my eye. Tracy had jumped up on the rock retaining wall and was at the side gate. When I opened it she walked in, I reached down to pick her up and she dodged once then I picked her up and she was home. I fed her that night on the butcher block. Topaz hopped up behind her to a hiss and warning. He just looked away with an "It's okay." look.
This picture was taken a couple of days later and as you can see, they were very glad to be reunited and snuggled constantly for a good while.
She left way too early, she was only 9.
More jigsaw puzzles in the cats category
0:31
Ribs
2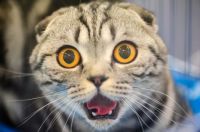 1:27
Biscuit74
14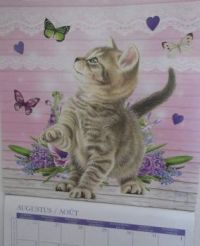 4:28
lentulus
6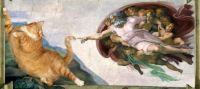 9 November 2020 - 14 September 2016