TILE 6552 (smaller)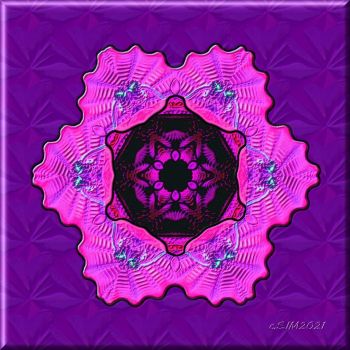 Why are you reporting this puzzle?
I TRY TO POST 2 NEW DESIGNS DAILY AROUND 15:30 BST EXCEPT ON FRIDAYS WHEN THERE WILL BE NO POSTINGS.

These kaleidos are created by me using both my own artwork and images which are are freely available on several internet sites and assumed to be in the public domain. Any infringement is unintentional. After manipulating a section of the image I add texture, depth and colour changes. All rights reserved. The software used is predominantly CorelDraw but I do use several other programs including Kaleider and Liquib and there are a number of kaleidoscope creatoring programs available on the internet, many of which are free. I hope you have as much fun solving these puzzles as I had creating them.
Did you know you can invite a friend to a jigsaw puzzle?

Sometimes we come across a fantastic puzzle or interesting comments and think of a friend who would appreciate sharing our experience. Here is how you invite a friend to a jigsaw puzzle on Jigidi ☺