Mealt Waterfall, Isle of Skye, Scotland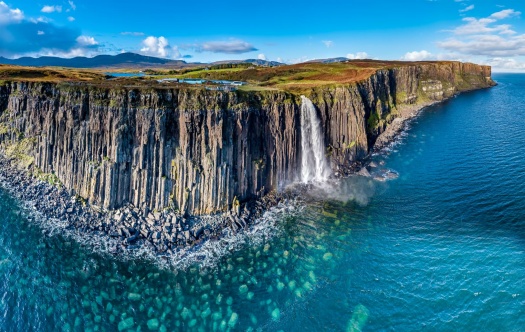 Why are you reporting this puzzle?
The waterfall you see in Today's jigsaw Puzzle is the Mealt waterfall in Isle of Skye, Scotland. The waterfall is created from the outflow of
Loch Mealt
. Loch Mealt is an inland fresh-water loch Isle - about one kilometre in length. To its eastern side, you see the 55 metres tall sea-cliffs of Kilt Rock and the Mealt waterfall.
If this isn't enough to take your breath away on a regular Monday, then
this incredible video of the loch and waterfall
just might do the trick ☺
Did you know you can invite a friend to a jigsaw puzzle?

Sometimes we come across a fantastic puzzle or interesting comments and think of a friend who would appreciate sharing our experience. Here is how you invite a friend to a jigsaw puzzle on Jigidi ☺