HISTORIC BORDER TOWN BUILDING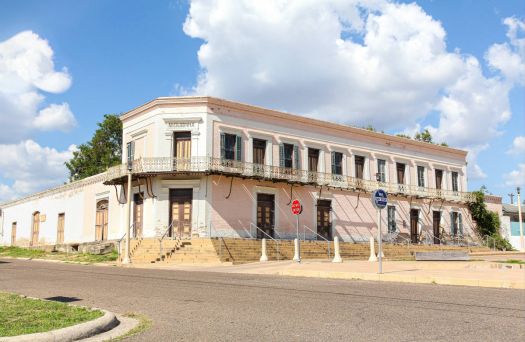 Why are you reporting this puzzle?
While doing bird watching in Texas four falls ago, I followed the Rio Grande River closely between Brownsville and Laredo, Texas. When I passed through the town of Roma, I saw some old buildings and exited off the main highway for a closer look. Roma sits on the banks of the Rio Grande River, overlooking Mexico. This sleepy little town looked more like something one would see in Mexico instead of Texas. This building was designed and constructed in the early 1880's by a German architect. It was also used in some scenes in the movie, "Viva Zapata," starring Marlon Brando.